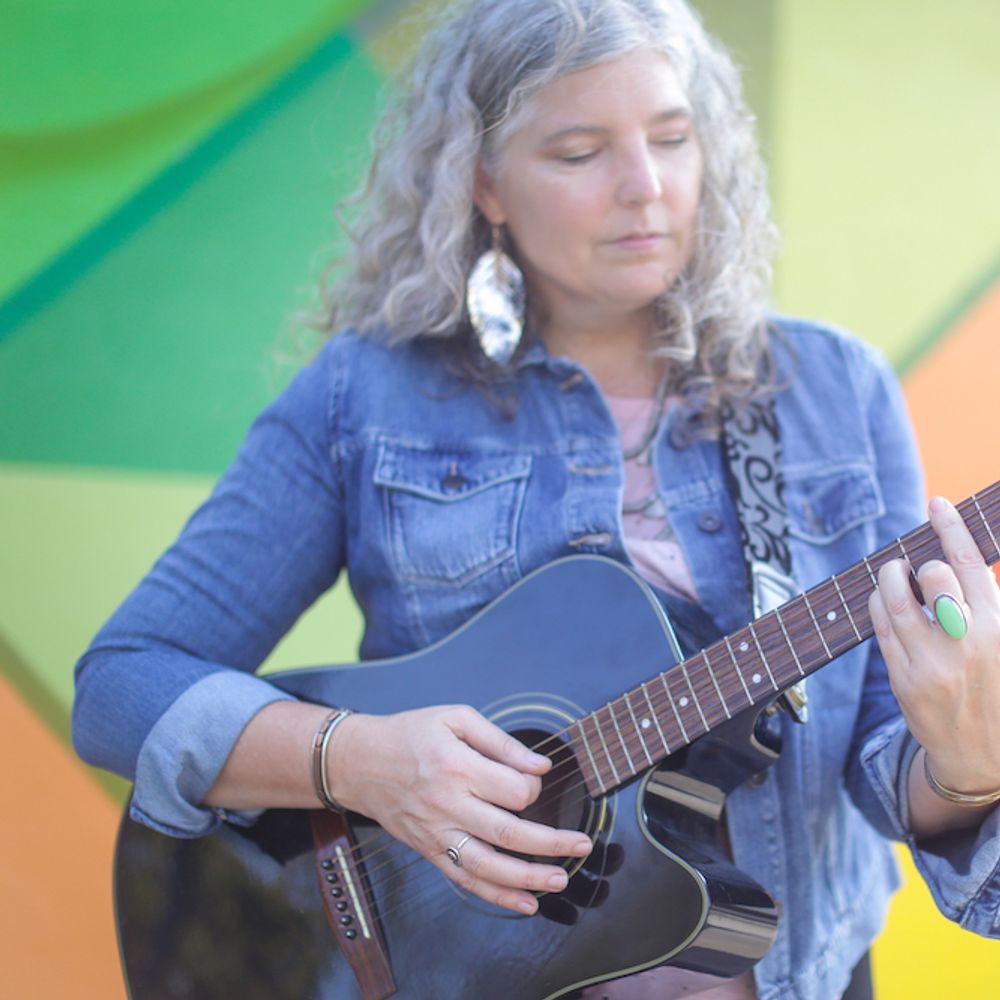 About Amy
Music is Medicine, I Am a Healer
I'm a social storyteller utilizing the medicine of songs to radiate the healing journey. 
I'm committed to healing myself in all the ways.  I'm committed to helping others create change that lasts and is relevant in real life - raising consciousness, building community and bringing justice into unstoppable action. I do this by narrating the healing journey in song, training people to build more resilient, equitable and accountable spaces, coaching white folx to dismantle systemic oppression and offering engaging interactive experiences within which we can heal and explore.
My music is vulnerable and real. It reminds us of all we are and how we change. It's the Indigo Girls meet India Arie and sit down with Sheryl Crow and Trevor Hall.  My music based course will open your heart in ways only music can - it's like The Artist's Way being done with music instead of morning pages. All my work radiates compassion to elicit the kind of vulnerability that we need to bring forth courageous change.
"

We're all in this together I believe we're one and the same, so I can only love you when I am the love I claim."
— Amy MacClain